Monrovia, March 1, 2023 - One major way to end the corruption scourge in Liberia is by ensuring that public sector employees act in the public interest by being honest, transparent, and accountable. And this is why, the Center for Transparency and Accountability in Liberia (CENTAL) through its Executive Director Anderson Miamen and Program Manager, Atty. Gerald D. Yeakula on Tuesday, February 27, 2023, facilitated a training session of law enforcement personnel on anti-corruption at the offices of the Liberia Drug Enforcement Agency (LDEA).
The session, organized by the LDEA International Visitors Leadership Program Alumni Association, brought together security personnel from the Armed Forces of Liberia, the Liberian National Police, the Liberia Immigration Service (LIS), the Liberia National Fire and Rescue Service, the Liberia Drug Enforcement Agency and other institutions. "As law enforcers and public servants, it is incumbent upon us to be accountable. We just couldn't keep to ourselves what we learned from the IVLP program", said Special Agent Chris M. Curtis President of the LDEA IVLP Alumni Association.
CENTAL honored the invitation based on her continued commitment to the fight against corruption, in part through forging mutually benefiting partnerships to build capacity and mobilize the needed support among diverse stakeholders and groups.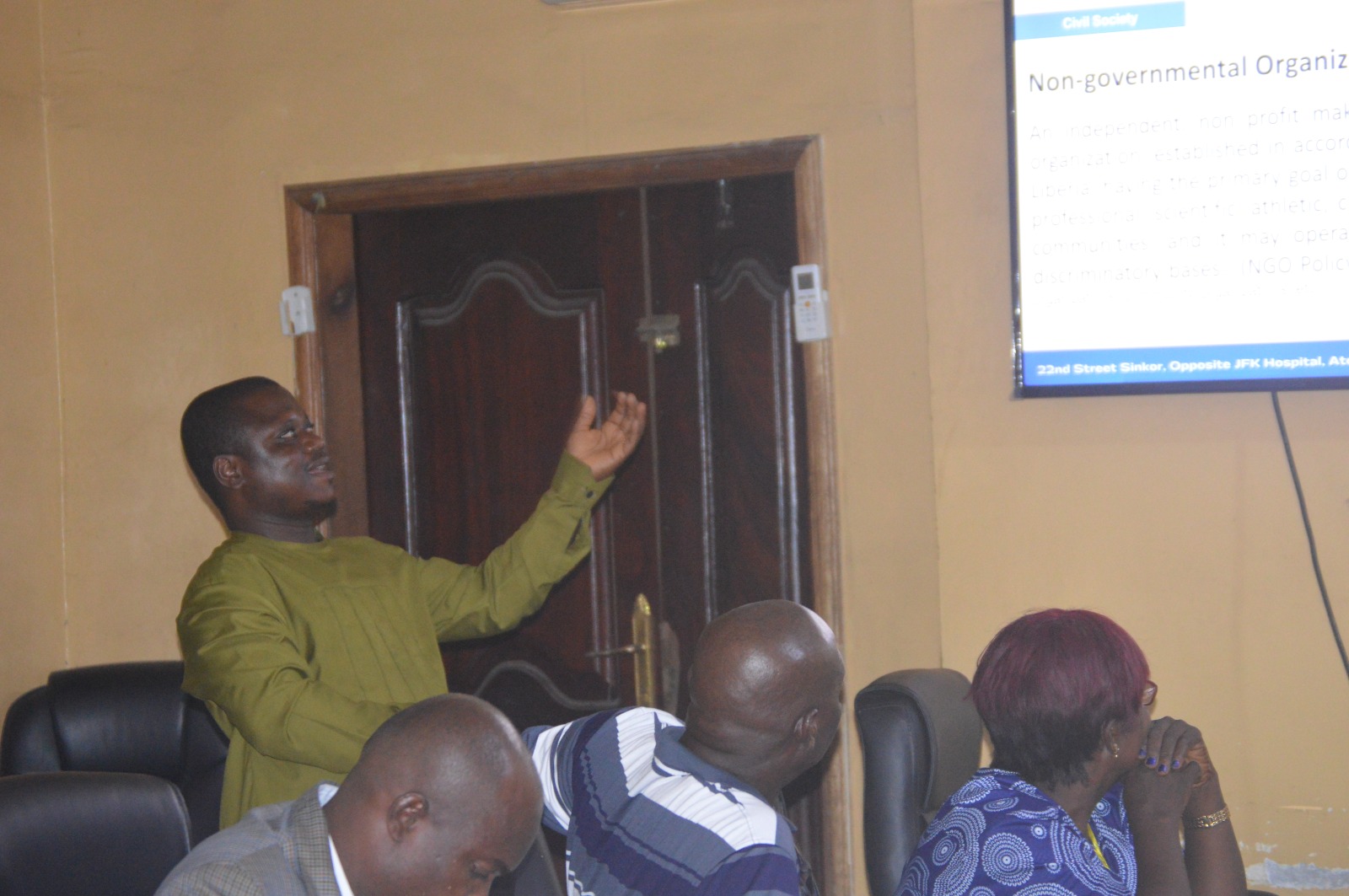 Executive Director Miamen drilled the officers on mainstreaming anti-corruption values in the security sector as well as understanding Civil Society Organizations and their roles in the democratic space, especially in Liberia. He also reminded the participants of the delicate nature of their work and the growing demand for transparency, accountability, and good governance.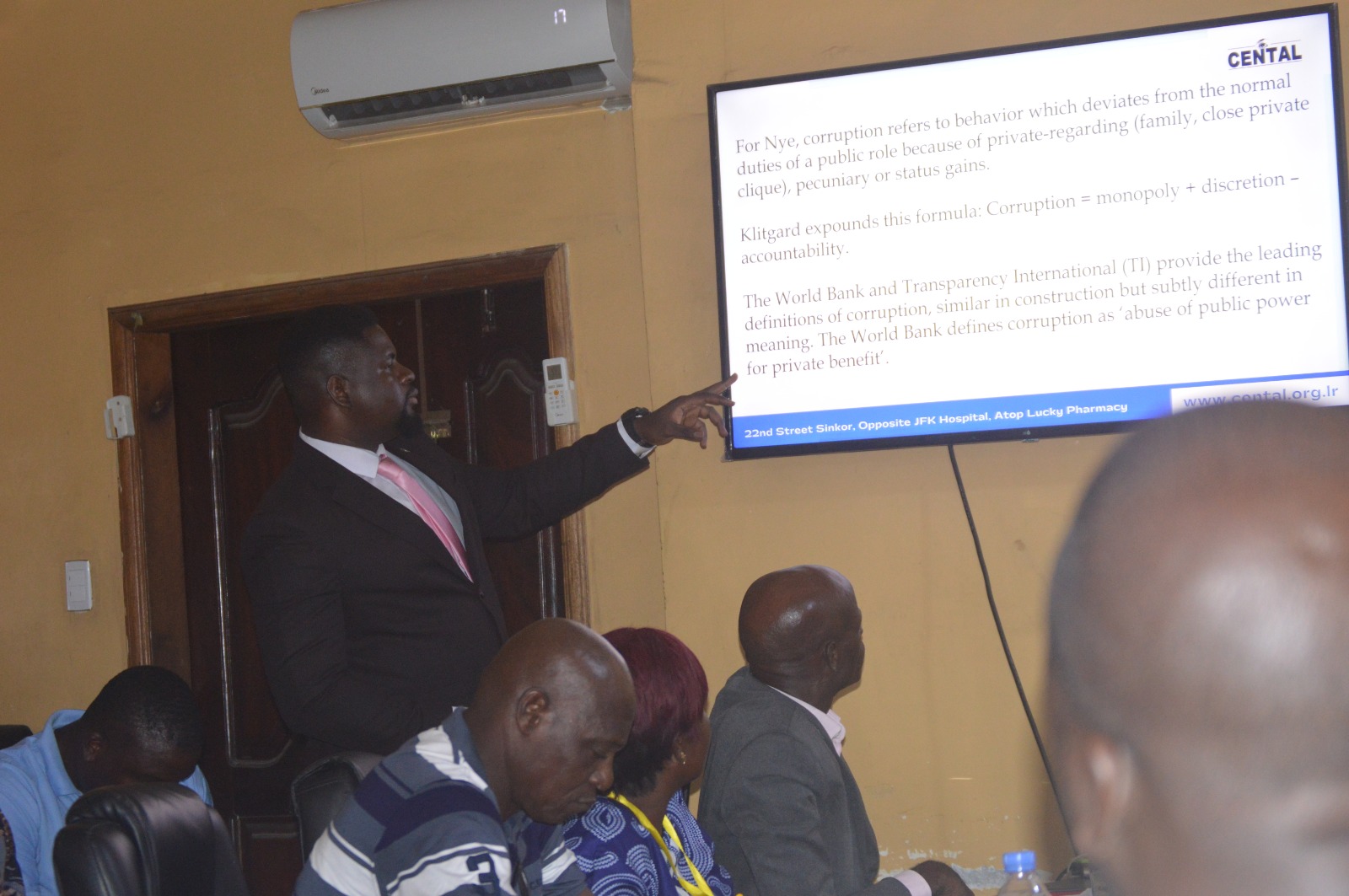 Program Manager Yeakula lectured participants on understanding what constitutes corruption, its various types and forms, international and national laws and policies governing the fight against Corruption as well as strategies and tools to deal with corruption.