Pregnant Women abandoned at Maternity Waiting Home in Bong County
By: Dr. Akiah P. Glay
Gender Officer/ Coordinator, Open Expenditure Initiative
Center for Transparency and Accountability in Liberia (CENTAL)
Over eight (8) pregnant women at the Maternity Waiting Home (MWH) in Forequelleh Town, Bong County are said to be faced with the issue of abandonment and lack of support. Like many MWHs across Liberia, the facility was constructed to accommodate pregnant women during pregnancy and baby mothers after birth to enable them have timely access to essential childbirth treatments and care.
But, pregnant women at the Forequelleh Town Safe Home have been left without the needed support and care as intended. Some have described the Home as a 'death trap' rather than a Safe Home.
"It is only because our homes are far away from the hospital that's why we are here. Otherwise, we would prefer to stay home until our due dates …"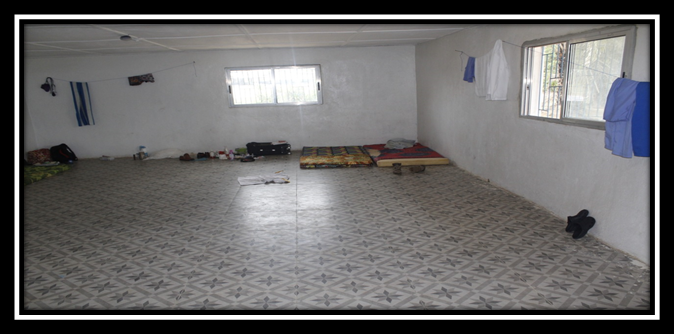 _____Women who stay at the Forequelleh MWH
Inside the MWH in Forequelleh
Garmai and Hannah were met cooking outside on a wood fire at the front of the Maternity Waiting Home (MWH) in Forequelleh town, district# 4, Bong County. They are in their ninth month of pregnancy and have been at the facilitate for nearly two weeks.
Aside from the physical structure provided by the government, the rest including bed, food and other social and dietary needs are provided by their family. They also have to go and fetch water, wood and basic items to prepare the food brought by their relatives. If MWH is intended to be a safe home to reduce maternal mortality rate, with these conditions, it seems a death trap for women and their unborn due to the many challenges.
Background
Maternity Waiting Homes (MWHs) are accommodation located near a health facility where women can stay towards the end of pregnancy and/or after birth to enable timely access to essential childbirth or care for complication. In rural Liberia, the trip for pregnant women to visit the nearest hospital/clinic often entails a journey of many miles, usually on foot.
Therefore, MWHs are developed in buildings adjacent to a district hospital/clinic to accommodate high-risk women. MWH in Forequelleh, Bong county is one of the many Waiting homes confronted with challenges for pregnant women in Liberia.
The Liberia Demography and Health Survey 2019-2020 ((LISGIS), 2019-2020) result shows that over 5 years prior to the survey, infant, child, and under-5 mortality rates were 63, 33, and 93 deaths per 1,000 live births, respectively. Currently, Child mortality has declined since 2013.
However, under-5 mortality has remained relatively stagnant, and infant mortality has increased. Given this, the establishment of MWH is expected to decrease infant and maternal mortality. But on the contrary, it has increase instead. What exactly is hindering its decline?
Discussion
MWHs in Liberia are constructed as part of the many efforts made to strengthen healthcare system and accommodate women who travel long distances to seek maternity care.
The hope is that these facilities will help supplement the fight against maternal mortality and reduce pregnancy-related death and other complications. With the hope of discouraging home-deliveries, maternal waiting homes are an essential piece of the effort towards accessible health care.
However, for towns and communities without a health facility, pregnant women still either choose to deliver at homes, which many times come with huge risks; or walk many kilometers to reach the lone maternal waiting home available. For those who muster the courage to go over to waiting homes, challenges abound, particularly including lack of food, safe drinking water, flush toilet and even bed.
The lack of basic social and dietary needs is significantly affecting, if not defeating the purpose because many pregnant women would rather stay at home where they have family members to cater for them which is risky than withstanding dreadful situation at the center.
The Center for Transparency and Accountability in Liberia (CENTAL) under the National Integrity Building and Anti-Corruption program (NIBA) implemented at its institution with Funding from the Government and People of Sweden through the Swedish Development Cooperation Agency (SIDA), conducts monitoring visitation in seven (7) counties in Liberia namely-Montserrado, Bomi, Grand Bassa, Rivercess, Nimba, Bong and Gbarpolu counties every year of its project implementation to compliment government effort through monitoring the evaluating projects sponsored with the County Social Development Fund (CSDF), and also, the direct impact of those projects on citizens. Amongst the many projects monitored, the MWH in Forequelleh, Bong county could not be ignored but flagged-out as one of the many MWHs that faces challenge.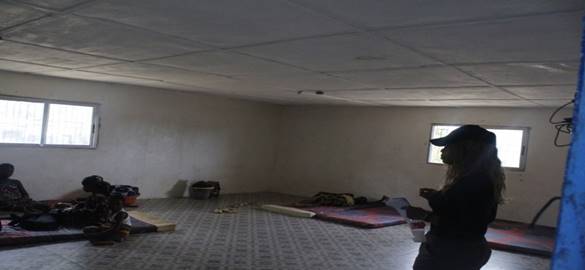 Pregnant women seen in the above picture are sitting on a flat mattress on the floor. Inside this room, they also have their firewood, cooking utensils etc. In 2018/2019, US$ 25.000.00 was allotted from the County Social Development Fund (CSDF) to build this maternity home in Forequlleh, Panta, according to the Project Management Committee report.
At the end of 2021, this project was completed, dedicated and now in use. Garmai and Hannah are among several other pregnant women met at the facility waiting to bring forth their babies. They told the team about the many challenges they are face with at the center.
They regrettably said, they would have preferred to stay closer to their relatives than to starve. These women confided that they barely get food to eat daily. More to that, even if they mobilize and get a cup of rice, it is barely enough, so they literally go hungry for days or eat boiled rice without any sauce sometimes.
Throughout their stay at the facility, they provide everything including bed, sheets etc. Even after delivery, both mother and child are compelled to contend with the harsh reality thus causing malnutrition for a child as the mother has less nutrient in her breastmilk for the child.
(UNICEF, 2020) stated that most babies in Liberia receive plain water, other liquids, and food in addition to breastmilk during their first six months of life, contributing to child malnutrition, illness, and even death. Also, Liberia ranks the 8th globally, 3rd in Africa for maternal and newborn mortality which means, since 2000, the maternity death rate continued to increase. Amid these, the House of Legislature passed a bill to protect babies' health by mandating mothers to breastfeed their babies at least six months. While this seems a good step, can we consider what goes into the mother breast to produce nutrition for the child? Is it mother's milk or the lack of quality care, nutritious food and safe enabling environment that is the problem? The need to upgrade MWHs in rural Liberia is essential to combating Maternity Mortality rate.
Conclusion and Recommendation
As ending maternal mortality is a Millennium Development Goal, and supported by the WHO, UN, as well as many large non-governmental organizations, innovative solutions must be supported. Funding should be provided to equip these facilitates.
The government should ensure financing and effective management system to alleviate the financial burden from individuals at the MWHs. The government should also, strengthen management support systems, including procurement, and logistics for MWHs in all part of Liberia. These are very important if these projects must remain relevant in attracting and housing those at the verge of delivery, as well as promoting safe delivery practices.